Truly green tissue is getting closer to reality, based on technical advances in energy supply that Sofidel is making
Italy-based tissue producer Sofidel, which is the world's 7th largest in terms of capacity and the 2nd largest in Europe, is continuing to make strategic energy supply investments to reduce CO2 emissions. Two of the latest involve green electric power from an onshore wind farm in Sicily and a renewable syngas plant to heat the Yankee hood in Sweden.
Wind power from Sicily makes 30,000 tons of tissue
Sofidel signed a Power Purchase Agreement (PPA) in late 2021 with the Germany-based power company RWE Renewables to buy clean electricity to help run its Italian paper mills. The power comes from the Alcamo onshore wind farm in Sicily.
During the first year of the agreement, Sofidel used over 32,000 MWh from Alcamo, accounting for more than 35% of the electricity purchased from the grid by Sofidel's Italian plants. Based on this clean energy, 30,000 tons of hygienic tissue paper have been made using this wind power, equating to a reduction in emissions of more than 15,000 tons of CO2e. The PPA is for long-term supply valid until the end of 2030, with Sofidel as the sole corporate buyer of the green electricity. Alcamo has four installed wind turbines with a total generating capacity of 13.6 MW.
"Over the past two years," explains Riccardo Balducci, Sofidel's Energy & Environment Director, "Sofidel has embarked on a new strategic phase of its energy procurement, in line with our transition to the low-carbon economy. The partnership with RWE Renewables is very significant since we can now count on a steady flow of renewable energy at least through 2030. This helps us achieve the climate protection goals we have set for ourselves."
World's first: Wood-based biogas will heat Yankee hood in Sweden
Another important initiative that Sofidel is taking involves use of synthetic biogas as heating fuel in the Yankee dryer hood on a tissue machine. The project is underway at Sofidel's Kisa mill in Sweden, where wood residues will be converted with a new technology to make renewable biogas of high enough quality to be fired in the hood to dry the sheet. This will be a world first achievement when the plant starts in early 2023.
The technology addresses one of the main remaining CO2-reduction challenges within paper manufacturing. Until now, heat for tissue paper drying in the Yankee hood has been based on fossil energy, mainly natural gas or LPG. The fossil gas will now be replaced with locally produced renewable biogas. When the line is up and running at Kisa, Sofidel expects it to be another big step toward its 2030 carbon footprint reduction goals, reducing its CO2 emissions by 8,500 tons per year.
The biogas will be provided under a long-term 10-year agreement with Meva Energy of Sweden. The innovative technology has been developed by Meva Energy, in collaboration with the Burner Solution group of ANDRITZ and Örebro Gasteknik AB. The technology has been reviewed in a larger study by Sofidel, ANDRITZ Novimpianti and the Department of Energy at Pisa University (UniPi).
The agreement between Meva Energy and Sofidel Sweden specifies that Meva Energy will operate the thermochemical conversion plant with the capacity of generating at least 4.2 MW gas on the premises of Sofidel Sweden's tissue mill.
"We are delighted about this long-term partnership with Meva Energy on our production site. This supply agreement further strengthens our sustainable development model for responsible long-term growth. We hope other manufacturing units will adopt this technology in the years to come," says Massimiliano Vannucchi, Sofidel's Chief Operating Officer.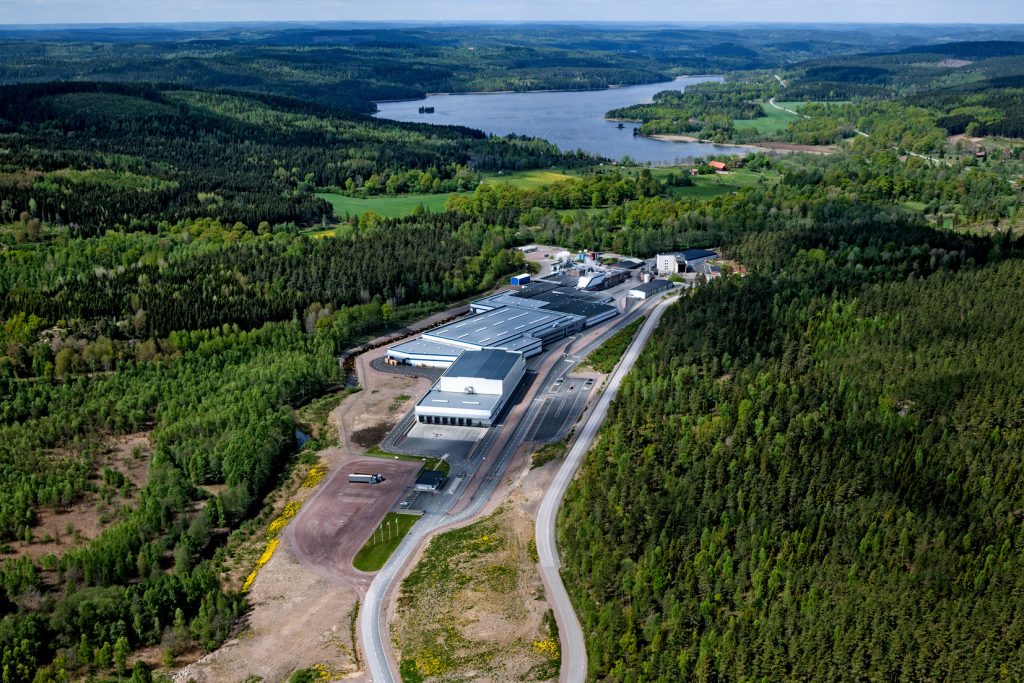 Using a unique new technology, Sofidel's Kisa mill in Sweden will soon be running on wood-based biogas for heating the Yankee air supply.